It's that time of year when many start to reflect and show gratitude for things in their life. Fortunately as your Boise, Idaho and North End Boise real estate experts, as a team we reflect weekly on aspects in our business and personal lives for which we are grateful.
And since 'tis the season for gratitude and reflections, we thought we'd begin a several-part series highlighting the lovely city we call home!
Boise falls under the category of a 'big town' more than it does a city. That may seem weird to many, but locals who live in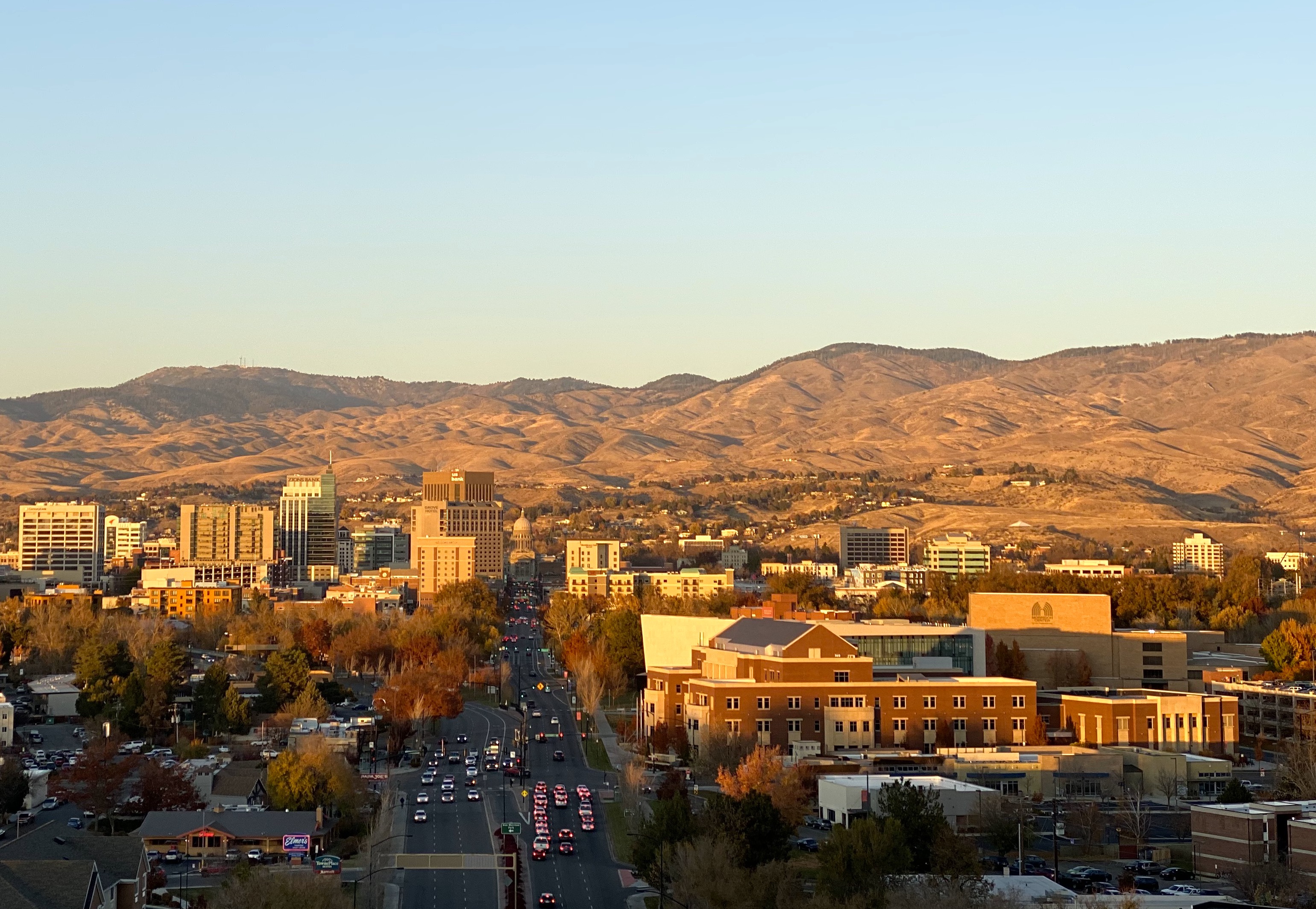 the many distinct and unique neighborhoods will relate to this message.
There are so many things to love about Boise! This list is surely not comprehensive, but here is a brief gratitude list for our beautiful city! (For a great article on gratitude, go here.)
Open Space

Boise residents love access to open space and areas for recreation. Starting at various trail heads across north Boise, you can access over 180 miles of trails. There aren't many excuses to not exercise around here! The city of Boise continues to acquire more land for recreation and to protect the Boise river and wildlife habitats.

Local-Centric

Artists, restaurants, musicians, farmer's markets, and the local Boise Bicycle Project. The list goes on and on. Boise has loads of local businesses, artists, musicians, etc and is keen on supporting local. It's easy to feel at home in your favorite establishments, and it's likely you'll bump into a lot of the same people on a regular basis. It's also quite easy to volunteer and get involved in this community, which is full of pride for the local movement.

Downtown Boise

A great place to see and be seen. Downtown Boise is a lively and fun place to dine, shop, and stroll. Check out Freak Alley for local artwork on buildings, eat at any number of local restaurants, and shop at boutique shops. There is so much fun to be had in downtown Boise. The city is not afraid to shut streets down for farmer's markets, street fairs, running events, and the concerts.

This list is barely the tip of the iceberg. Stay tuned next week for Part II of why we love Boise!
And always remember, if you or your friends of family have real estate needs, we are your Boise, Idaho and North End real estate experts. If you are interested in searching for your next dream home, the only place you need to go is here.