Often the industry of real estate can give the impression it's a romantic field with beautiful homes, happy-hour schmoozing, and luxury cars. It may even look easy to some!
However, as your Boise, Idaho and North End real estate experts, we know real estate is anything but easy. And it's rarely glamorous or romantic! For example, I recently removed a very dead squirrel and its accompanying maggots from the front steps of a buyer's new home. Yuck!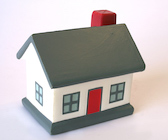 In the Boise Regional Realtor Association, 87% of new agents don't make it to their first license renewal. An ever-changing market continually challenges agents to evolve, keep up with technology changes, and fight for market share. You definitely want your real estate professional to be dedicated and full-time! You are, after all, likely buying or selling your most valuable asset.
Many agents attempt to keep their day jobs, thinking they'll fill in their 'extra time' with generating clients, showing homes, or negotiating offers on your listing. Unfortunately, this is a great way for clients to become frustrated, unaware their agent is only moonlighting at real estate and actually works full time in another field. Clients could potentially even lose out on offers or miss out on their dream home!
It's reasonable to expect your real estate agent to answer their phone or return your call promptly. What will your agent do if they are scheduled to work past a contract deadline? Do you plan to talk about sensitive information quickly on your real estate agent's lunch break? Should you have to wait for your agent to be available after they've finished teaching a fitness class or completed their shift at Walmart? (To learn more about what a real estate agent should do for you, check out this article.)
Don't sell yourself short! Real estate is not a hobby. You deserve a full-time professional available for you and dedicated to doing what's in your best interest.
And always remember, if you are interested in real estate, we are your Boise, Idaho and North End real estate experts. If you are interested in searching for your next dream home, the only place you need to go is here.