Things will get stressful in the coming weeks. You may find your work hours cut and the kids home indefinitely. You will start to feel anxious and worried — that's totally OK. It's natural, as we are experiencing a once-in-a-lifetime crisis! However, for just a moment, let's skip the infection graphs and talk about all the things you can do during this pandemic to stay sane.
Play the harmonica. You don't know how? Well, for just a few bucks, you can buy one on the internet and learn. You always wanted to play a musical instrument but never had the time? You have time now! Play it in the front yard and share the journey.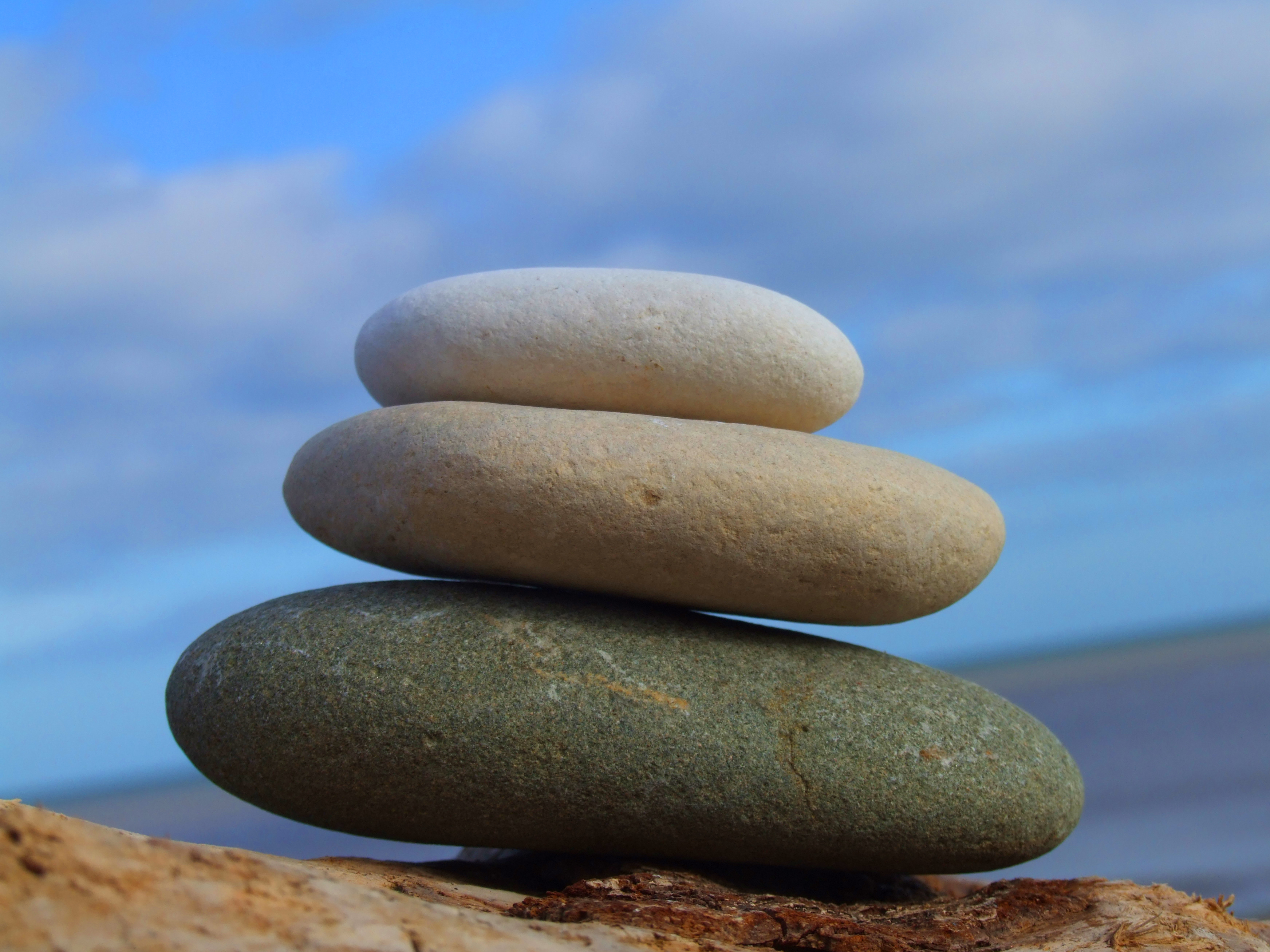 FaceTime another human. Don't text, don't email, use videochat. It is so good for your soul. You will see that everyone else feels like you and by talking you will share the burden of your worries. But wash your hands first.
FREE HUGS! Actually no. Worst idea ever.
Go through every address book, calendar, notepad, or file you have and find friends with upcoming birthdays. Gather everyone you live with and call those people and sing happy birthday. It will seem silly at first and you will feel soooo good afterward. You will also be appreciated by the person who thought their birthday was going to be lost in the abyss of quarantine.

Clean out your car or garage or house. Take extra-special care and do a wonderful job. Not only will you be proud, you will also be wiping away the virus. Good on so many levels.
Paint! Get a gallon or two from somewhere and paint a room you spend a lot of time in. For weeks you will be stoked and for years you will remember that paint job as the one you did back in the COVID-19 years.
Sit on a chair in your lawn with a cocktail and say hi and wave to to everyone who walks or drives by. At first, it will feel weird, and by the tenth car or the fourth cocktail it will be fun as hell. Have friends join you — but stay 6-feet apart. Even if you aren't having fun you will brighten the day for all the people who pass.

Order the book you always wanted from amazon and read it! If it doesn't make you happy after the first few chapters get a different book. Even with a delayed delivery date, you will have time to read it.
If you have fifty-million rolls of TP or a bunch of extra hand sanitizer, give it away to people in need. If you can't afford the monetary loss, start a GoFundMe by stating, "I have a ton of TP by accident and I want to give it away but spent too much money on it. Will anyone sponsor a roll at pre-doomsday prices?" I'll absolutely donate. I saw a movie once where someone's heart grew three or four times in one day and it was awesome.
If you are seriously losing your mind, reach out to me, Jill can connect us, I can give great honest advice. If you are on Facebook, your risk is probably less than you think. Your job is only to stop the transmission of the virus and that's easy.
Get outside — it's not a snowstorm! Go on a hike or a long walk. Walk to that place you have always driven to. It's not as far as it seemed in the car and you'll notice details you'll be able to pick out for years to come.
Call a long-lost friend from high school who you've been meaning to catch up with. Tell them a certain memory or story you remember about them. They will either love it or be creeped out. If they are creeped out, then oh well, let another ten years go by and try again.
Hold a FaceTime happy hour with a friend or group of friends. Make something delicious and time your calls so you can share that drink together.
Put on headphones and listen to your favorite album or DJ set. Do it on a couch with your eyes closed and let the music carry you away.
Figure out your favorite song from modern-day or years ago and learn as much as you can about it. Read the wiki, read the lyrics, research the meaning. It's so interesting. Songs have so much wisdom in them.
Do your taxes ... actually just file for an extension, taxes are too depressing.
Watch a mindless funny movie.
Change the oil in your car ... you really can do this ... I think.
It's ok to have fun and laugh even with drama all around. Don't feel guilty. It will help you cope. Just don't laugh so hard that you blow snot everywhere.
Activate your old Pokémon account and run around the neighborhood with your kids and be silly. If you don't have kids do it anyway. As I said earlier, it's not a snowstorm. To combat the virus, being outside is way better than being inside.
Try to save money, it's gonna be a long haul.
Do a kid FaceTime date. Post on FaceBook or e-mail your youngster's class list to do a virtual playdate. Have them do a show-and-tell. My six-year-old daughter wants so badly to talk to her friends, so we will try this tomorrow.
Back up your phone and pictures. You should have done that months ago and you know it. When this is all over DO NOT be the person to post you just lost your phone and now have no memories from the last three years.
Fix the little things around your house that have always needed fixing. You know the ones. Just do it. If you don't know how to fix it, post on social media and there will be a ton of people just as bored as you who will be happy to help.
Set up a group text with all your relatives or friends. Tell funny stories if you want or talk about what you're experiencing. Be open and honest. That will make you part of a community and that's a super-great, human place to be.
It's going to be a long haul. Things will get tough, way tougher than they are now. No one can do this alone — except the extra-introverted. You will have lots of time and lots of solitude and if you just sit there and dwell, you will be overwhelmed. Use this time to connect with your tribe and further your mind.
It's up to you to determine how this pandemic will treat you. I feel our community pulling together like never before and people working together for the common good. If you feel it's becoming too much, then reach out. Someone will catch you. And, by doing so, you might just be what saves them.