Many of our friends and clients may have noticed that Jill has spent more time than typical in her construction clothes creating fun videos about how to open painted-shut old windows, clean clogged drains, repair damaged trim, etc. So what gives?!
Well, Jill found that often sellers have things they could do to their house to cause it to sell more easily or for more money, however, they often don't have the time, energy, or money to do those repairs and improvements themselves. This can be paralyzing for some prospective sellers and keep them from moving forward toward their goals! It's also a potential loss of significant money for the sellers as you'll see in the examples below.
Because of this, Jill formed a sister company, Perennial Home Transformations, to pay for repairs and improvements upfront and get repaid at closing from the equity in the seller's house. Then our real estate team manages all the work for the sellers, taking on all the responsibility of determining what needs to be done, gathering multiple bids, meeting with subcontractors, and coordinating schedules.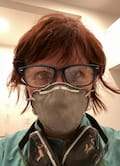 While ideally Jill spends her time determining the best repairs and improvements to make and managing the project, occasionally she loads up her tools and heads over to help out. It's given her a great excuse to buy a trailer and 'make it cute' — perhaps a subject for a future article!
This new business model has been very beneficial to our clients — seeing their homes transform into their best version and drastically improving their net proceeds at closing — and super rewarding for us, as it helps us fulfill our mission of 'positively impacting the lives of our clients and unlocking opportunity for each person we meet.' It's a true win-win!
But don't just take our word for it — here are some words from three of our home-transformation sellers.
From Ken Allen, seller of 1619 N 30th St, pictured below
"This year I had the good fortune to be referred to Jill Giese & Associates to sell my rental house near Boise's North End community.
I approached Jill with no idea of the value of the property, and because I live out of state, no real ability to be hands-on with the project; still, Jill was very enthusiastic to take it on. She invited me to a call for which she came prepared to introduce her agency and processes,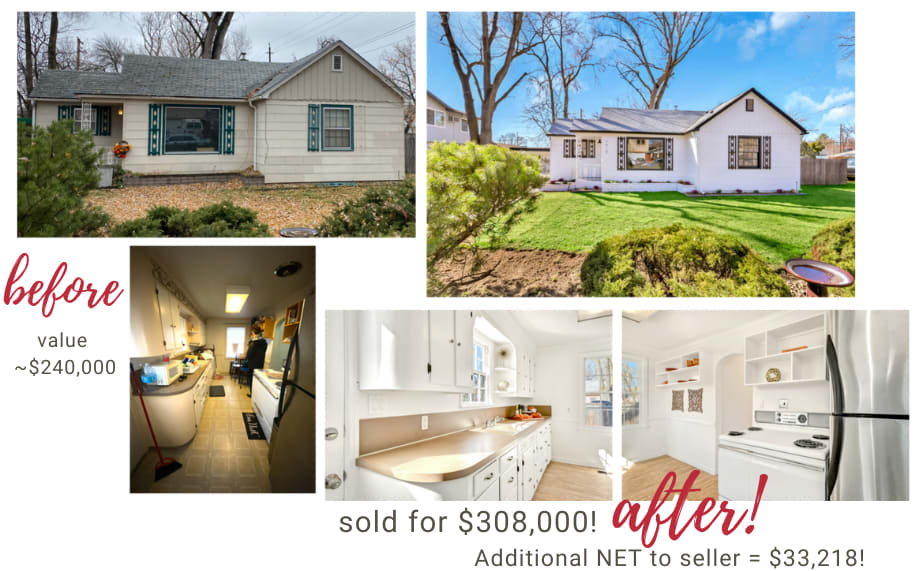 understand my situation and objectives, and start working. She prepped a market evaluation for the property, opening my eyes to the potential, and offered solutions how we could work together to sell the property quickly and at a very good price.
Jill arranged renovation with contractors, getting my approval for all tasks and pricing, and providing regular updates. As an older house that had been a rental for several years, we did find a couple of surprises to be fixed, but were resolved quickly and at well managed costs.
The home was listed within just a few weeks, just as people were transitioning into self-isolation due to COVID-19, yet met immediate interest based on her virtual open house and prearranged site visits, with some offers even above asking price. We had a deal in less than two weeks.
There was an obstacle with the initial appraisal value, but with her expertise in the market, specifically in the North End, Jill was able to submit a rebuttal to the appraisal which was accepted by the buyers' financer.
The staff at Jill Giese & Associates supported the process, start to finish, with friendly efficiency; I met professionalism at every turn, with everyone I worked with on this sale. My highest recommendation, and gratitude to Jill and her team!"
From Nikki Leonard, seller of 1115 N 14th St, pictured below
"The best financial decision I have ever made in my life is hiring Jill Giese to sell my house."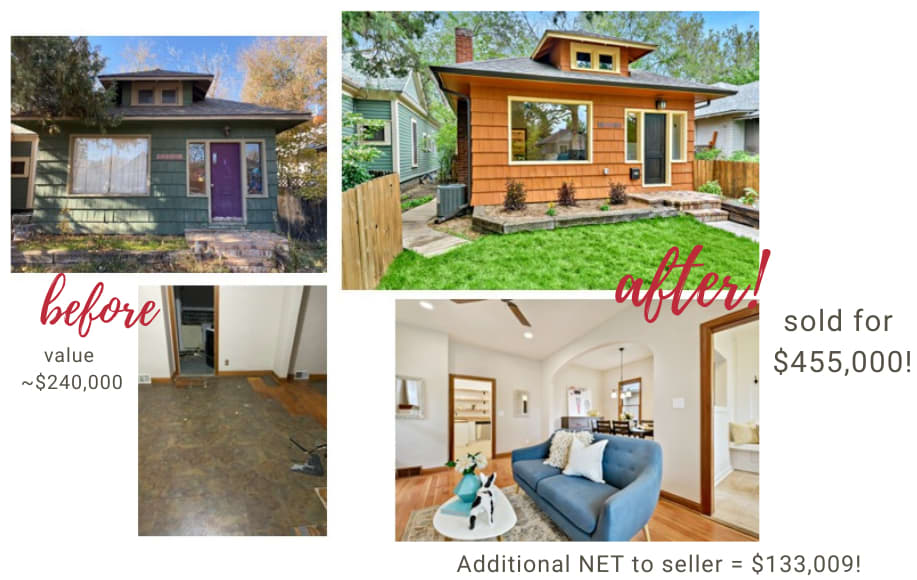 From Brian & Yvette Sweet, sellers of 7448 Westwood Dr, pictured below
"Jill Giese was Amazing!!! She made the whole process so easy. She knows the market and how to make things sell, and above asking price! She went above and beyond the call of duty!! We will recommend her to everyone!!"
and
"IT'S OFFICIAL!! I posted on Facebook that our Boise home sold after being on the market for 2 days and that we had 16 offers. I also posted how much over asking we were getting. Our realtor, who is Awesome, Jill Giese, told me to take the post off until we closed escrow, just in case. Well, we just closed escrow. And we sold the house for $102,000 over asking!! Whoo Hoo!!"
We agree with Yvette - whoo hoo!!
If you or someone you know has considered selling and are overwhelmed with what they may need to do to help net the most money possible, please have them give us a call at 208-327-2127.