Poppy, Ambassador & Mascot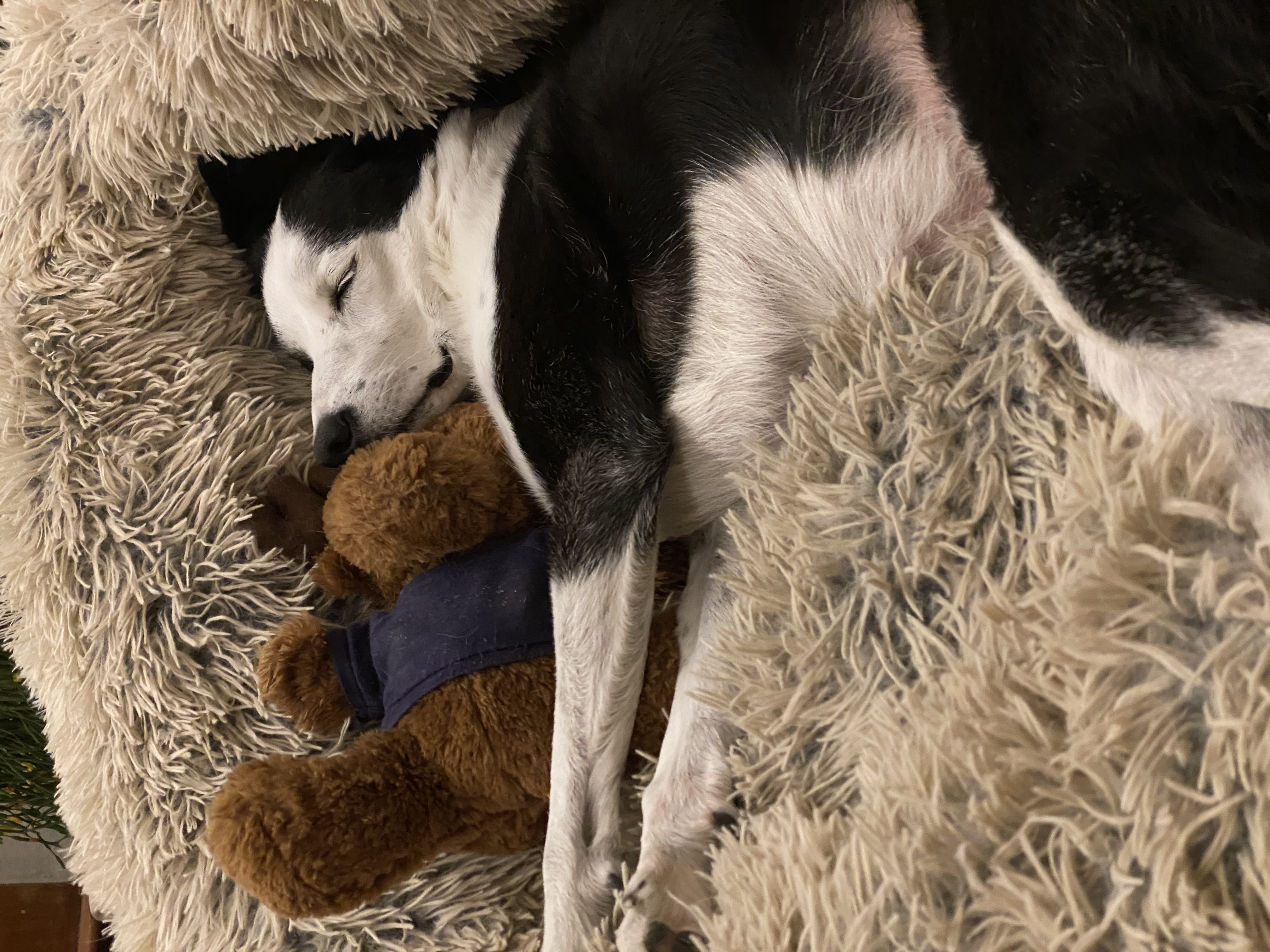 Poppy's main job around the office is sleeping. It's a tough gig, and Poppy has risen to the occasion! Preferring to be no further than one foot from Jill at all times, Poppy usually spends the day following Jill around and hanging out with the rest of the team when Jill leaves the office. Poppy has a couple of beds around the office and usually can be found sleeping in front of Jill's desk when she is not waiting eagerly for Brad, her favorite UPS guy, to bring her a treat!
Poppy was adopted from the Idaho Humane Society and thus has a few 'quirks'. It took some of us a little longer to win her over than others! While she has a huge heart, she is sometimes a little slow to warm up to strangers, so we have a jar of treats so clients can convince her they are alright after all!
When not in the office, Poppy enjoys going on runs in the beautiful Boise foothills, exploring the sidewalks of the North End, harassing her 'brother' Whiskers the cat, and staying as close to Jill as possible. Did I mention she loves Jill? When you come to the office be sure and grab a treat to win Poppy over!