As your Boise, Idaho real estate resource, we work with homeowners every day to buy and sell homes. Did you know we are also a resource to help homeowners maintain their homes?
As you probably know, your home needs regular maintenance to keep things in top-notch condition – just like your vehicle needs regular oil changes! It can be easy to ignore or put these things off, but a well-maintained home will save you from having to make costly repairs in the long run, and make your home easier to sell when the time comes.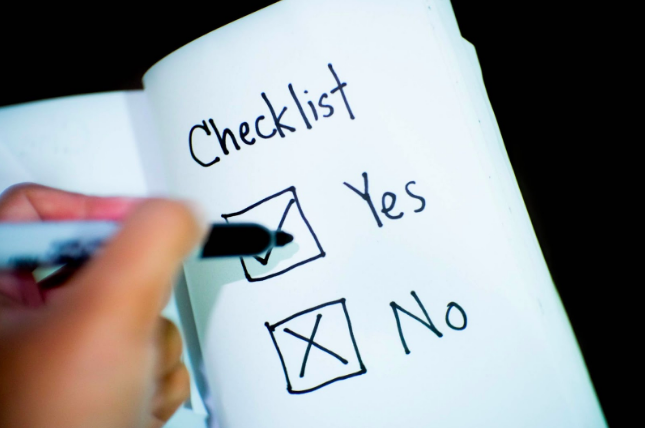 While this list is comprehensive for many homes in the Boise area, there may be some specific things your home requires. Ask us for recommendations and access to knowledgeable professionals who can help you keep your home up to snuff.
Monthly
Change HVAC filters. Inspect the filter and replace it every 2-3 months. A clean filter will extend the life of your HVAC system and save money on your utility bill!

Clean oven hood filters. Mix a degreaser with hot water, let it soak, then rinse it off. Many stainless steel varieties can simply be removed and tossed in the dishwasher.

Check water softener. Check the salt level, add if needed, and read the display to make sure there are no error codes. Proper salt levels ensure the softener's resin stays clean to operate effectively and extend the life of your system.
Biannually
Deep clean. Roll up your sleeves and deep clean appliances, windows, lighting, and every crevice and corner. It's amazing how simply keeping a clean home and not letting dirt build up keeps it polished. Plus, the cleanliness of your home affects your mood and satisfaction levels. We've found it's not necessarily what you see around you – instead, it's how it feels!

Test the pressure relief valve on the water heater. This prevents corrosion—protecting leaks and helping it run efficiently.

Replace batteries in smoke/carbon dioxide detectors. Make it a habit to change batteries every time you set the clocks for daylight savings time. Keeping your home safe is a top priority!

Vacuum refrigerator coils. The 'fridge can account for up to 15 percent of your home's total power use. Repair techs we work with tell us many service calls are resolved by simply vacuuming the coils.
Annually (Organized by Season)
Spring – There's a reason it's called 'spring cleaning' :)
Service central air. Do this before it gets hot and you can often get it done at a discounted rate with enough time to spare before it gets sweltering hot. Contact us for our preferred HVAC service provider.

Beautify the yard and add curb appeal! You guessed it – Spring is the best time to plant annuals and other plants to add color and beauty to your yard. We couldn't think of an easier way to get outdoors and add value to your home :)

Check gutters and drainage. When April showers start coming down, will the water flow away from your house? Keep gutters clear so water can flow where it's supposed to. You know what they say about Boise weather – if you don't like it, just wait 5 minutes.

Test the sump pump. If you have a sump pump in your basement or crawlspace, you don't want to wait until you need it to find out it's not working ...

Check grout in the bathroom and kitchen. Repair the grout where needed – this will extend the life of tiled surfaces and keep them looking new.

Check windows and screens.Clean window wells of fall and winter debris.
Summer – Shift your focus to the outdoors and enjoy the sunshine
Turn on your sprinklers! Time to start giving your grass a little water to green things up!

Clean ducts, sweep the chimney and get heating systems ready. You'll be turning these on at the first hint of crisp fall weather, so do this now. Imagine the money you might save if you choose to hire a professional during the off-season!

Check and clean the clothes dryer vent. While running, check the exhaust for the smell of fresh laundry. If the exhaust is marginal, check for blockages. Also, vacuum the lint from the dryer hose.

Clean the garage. The garage is easy to ignore, however, get out there while the weather is nice and spruce it up. And while you're there, check to ensure the garage door sensors are working properly.
Fall – Prepare for winter during this in-between season
Blow out sprinkler systems. Do this before November so you don't risk any underground sprinkler pipes cracking/bursting due to winter freeze. Our local vendor often runs early bird specials – contact us for their information.

Winterize A/C systems. Store window units, and if you have central air, cover the outside unit with a tarp and fasten with bungee cords to prevent lint and debris from entering the coils.

Flush and store hoses. Drain the water and add an insulated cover to the hose spigot so it doesn't freeze.

Winterize the lawnmower. Run it until ALL gas is gone, then spray off the built-up grass residue from under the blade enclosure.

Check the foundation for cracks. Use caulk to seal any small cracks before the winter freeze.

Read our article 16 Tips for Winterizing Your Home for more info!
Winter – Cozy up and stay warm ;)
Break icicles. If the dreaded snowpocalypse happens again, watch out for icicles! As pretty as they look, don't let them grow — they could fall unexpectedly and hurt someone, plus they can cause damage to your gutters due to their weight. And, when they melt, they can cause water damage to areas of your house.

Remove showerheads and clean. This will keep your water pressure strong and help them last longer.
Now you have all the home-maintenance tips you need to keep your home running smoothly and your value high!
And always remember, if you are interested in real estate, we are your Boise, Idaho and North End real estate experts. If you would like to search for your next dream home, go here!
For information about selling your house, call us at (208) 327-2127 so we can learn more about your goals.